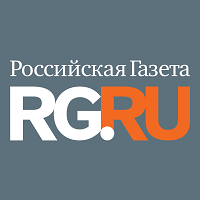 The flight tickets to the main Russian resorts can get cheaper to 10 per cent in average. The Federal Tourism Agency agreed with the Group of Companies Aerofuels refueling airplanes of more than 100 Russian airlines, including the largest ones, upon discounts to fuel, as Rossiyskaya Gazeta was told in the agency.
Oleg Safonov, the RF Federal Tourism Agency Head, taking part in The St.Petersburg international economic forum-2015, told that the respective document had been already signed. "Fuel cost share is approximately 60-70 per cent of the flight ticket total price. The discount will allow to make air traveling to the Russian resorts cheaper", - Irina Schegol'kova, the Federal Tourism Agency press-secretary, remarked.
Vladimir Spiridonov, the Group of Companies Aerofuels General Director, who also participates in the forum, explained when speaking to Rossiyskaya Gazeta correspondent that the Group of Companies and the Federal Tourism Agency have signed the Memorandum on cooperation in the field of tourism. "We will grant fuel 15 per cent discount to the Russian airlines transporting people to the domestic resorts - for example, from Kurgan to Petropavlovsk-Kamchatsky or from Perm to Sochi. Besides, in the list there is Krasnodar territory, Crimea, Far East regions, Vladivostok, in particular, and the Siberia regions at the lake Baikal – Irkutsk, Ulan-Ude", - Vladimir Spiridonov said. He remarked that at the moment he spoke about tens of resort territories, but in the future this list can be enlarged.