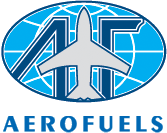 For twenty years Aerofuels has risen from the ranks of a small company, just starting to make the company known in the airline companies fuel supply market in the Russian Federation and abroad, to the solid team of professionals working in a highly competitive market and offering a vast range of modern advanced services and solutions in the field of fuel supply of airline operations all over the world. Due to the effective teamwork with the partners: customers, the Russian and international airlines, and suppliers, the company has accumulated a unique experience, and now it ranks among the leading companies with the modern production and engineering base, the unique business solutions and qualified personnel. Based on the effective management and successive implementation of the newest technologies Aerofuels is developing successfully and makes long-term plans upon business expansion and new directions of development. A particular attention is paid to the modern world achievements in the field of air crafts refuel study and implementation in the company own TZK network. For many years Aerofuels has been introducing high international standards in jet refueling into the domestic market (covering large and small regional airports), having become one of the main Russian new technologies investors.
Today Aerofuels is represented in 30 airports of Russia and 150 airports abroad. We work with the Russian airlines, as well as the leading international air carriers ranking among 50 top airline companies with worldwide reputation, which is a proof of the company personnel professionalism and their gained confidence in the Russian company. 2014 results show that the total volume of aviation fuel supplied by Aerofuels in Russia and abroad (approximately 50:50) is more than 700 thousand tons. At the present time the Group of Companies Aerofuels supplies jet fuel to the Russian and international airlines in 30 Russian airports and in more than 1000 airports all over the world.
Remarkable practices, personnel high professionalism and competency, a vast network of customers and suppliers all over the world are the cornerstone of Aerofuels leading positions maintaining and strengthening in the field of jet fuel supply.