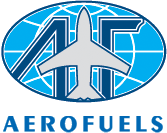 In December last year reconstruction of Besovets, the joint civil and military airport, located near Karelia capital, Petrozavodsk was completed. Taxiways for airplanes, airport apron and aircrafts parking positions were renewed, and the emergency and rescue centre, water draining system and treatment facilities were constructed at the expense of the Federal Target Program «Development of the transport system of Russia». The new airport apron makes it possible to serve and house 4 civil airplanes of class C, for example, Boeing 737, and one aircraft of class Е, for example, Aerobus А321. Generally in the result of the reconstruction made, the airport will be able to serve airplanes weighing up to 160 tons, which will give a new life to the air service in Karelia.
Soon after works completion all required certificates and permits confirming the airport readiness for domestic and international passenger flights servicing were received. In 2016 the airport development will continue, and up to the end of 2017 a new air-terminal complex of 3,5 thousand square meters total area is planned to be built on its territory. Comfortable waiting rooms, several pre-flight registration counters, baggage carousels, cafes and many other premises necessary for the international airport adequate operation will be located there.
The Petrozavodsk airport is the third refueling point in the North-West area for the group of companies Aerofuels (after Pulkovo and Pskov). Since January 2016 TZK Aerofuels (one of the major daughter companies of Aerofuels Group) has been refueling regular and charter flights of the Russian airlines in Petrozavodsk, and supplying fuel to the civil helicopter operations. Upon infrastructure renewal and improvement, new air carriers will appear in the Petrozavodsk airport, and within the next two years it will start operating as a key regional international airport. Taking into account this perspective, even today Aerofuels is closely cooperating with airlines in fuel supply to the customers in any required volume.